Job Placement
Graduates and the world of work
The University's services, tools and events you need to prepare for the world of work and kick-start your career
Find out more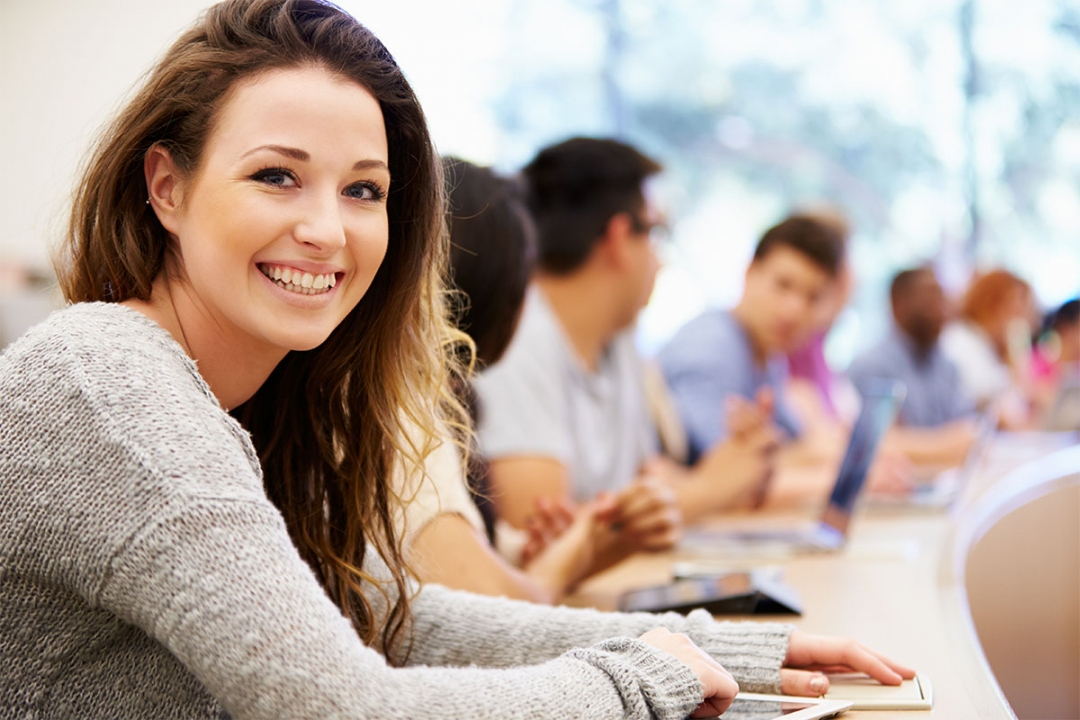 Certificates, self-certifications and Diploma Supplements
Request a certificate, or ask for information
FIND OUT MORE
Services for Graduates
General services
Il miglioramento delle condizioni di lavoro, la tutela della salute e sicurezza e la promozione della cultura della prevenzione rappresentano obiettivi fondamentali dell'Università di Verona.

Elenco delle pagine ufficiali dell'università di Verona sui principali Social media
Studying at the University of Verona
Tutte le risposte ai dubbi e alle domande più frequenti sui servizi dell'Ateneo.

I progetti formativi, gli esami di Stato e tutto ciò che riguarda la didattica dopo la laurea

Laboratori ed esercitazioni per l'apprendimento delle lingue straniere

Programmi di internazionalizzazione della didattica e della ricerca di Ateneo e Programmi di mobilità studentesca internazionale
Libraries
Available only at the Frinzi, Meneghetti and Santa Marta libraries

Nelle biblioteche Frinzi, Meneghetti, Santa Marta, Giurisprudenza e nelle sedi di Ca' Vignal 2 e San Floriano sono a disposizione degli utenti alcune macchine multifunzione per fotocopia e stampa di documenti, da utilizzare nel rispetto delle norme sul diritto d'autore.

Il servizio recupera per i propri utenti articoli o libri non posseduti dall'Ateneo o da altre biblioteche della città; fornisce inoltre il proprio materiale a biblioteche e centri di ricerca italiani e stranieri.

Il servizio fornisce informazioni e orientamento sui servizi delle biblioteche e sulla fruibilità del patrimonio bibliografico. Inoltre, offre assistenza personalizzata per esigenze informative più complesse e supporto alla ricerca bibliografica sulle risorse e banche dati disciplinari.

Il servizio progetta, organizza ed eroga corsi sui servizi bibliotecari, sul portale per la ricerca bibliografica Universe e sulle risorse online e a stampa disponibili per l'utenza.

Spazi aperti al pubblico per lo studio e la consultazione.
IT support
Supporto utenti, help desk e supporto applicazioni

Tutte le sedi dell'università sono coperte dalla rete Wi-Fi. Le reti universitarie, come UNIVAIR-OPEN e UNIVAIR-WPA2, sono ad accesso riservato tramite credenziali istituzionali, mentre EDUROAM e Verona Wi-Fi sono aperte a persone provenienti da altri istituti e utenti esterni.
Staff organisation and training
Visualizzazione on line CUD e cedolini paga
Tools and applications
Il Servizio di Firma Elettronica Avanzata - FEA consente agli utenti dell'Università di Verona di sottoscrivere atti e documenti in formato elettronico.

Tutte le informazioni necessarie per accedere a molti dei servizi informatici che richiedono di essere in possesso di credenziali rilasciate e gestite con precise regolamentazioni. Il sistema che gestisce tali credenziali è GIA (Gestione delle Identità di Ateneo)

Servizio di posta elettronica
Research and relations with the region
Technology Transfer Office

Accesso al programma di gestione dei prodotti della Ricerca (https://iris.univr.it) e ai documenti e informazioni di supporto (guida per l'utente, FAQ, supporto utenti).
Informazioni e documenti utili
Servizio di informazione relativamente alle procedure concorsuali per l'attribuzione delle borse che, poi, vengono seguite dai singoli Dipartimenti.

Diverse possono essere le opportunità di collaborazione tra Ateneo e sistema delle imprese: si tratta di individuare, tra quelli possibili, i percorsi più adeguati per consentire di soddisfare al meglio i fabbisogni di innovazione delle aziende attraverso l'adozione di nuove conoscenze sviluppate in ambito accademico.
Carte dei servizi e standard di qualità
Carte dei servizi e standard di qualità
UNIVR ALUMNI student associations
Contact us
Offices open to the public
FAQ
Frequently asked questions for graduates
Postgraduate Study Office (Professional master's programmes, advanced and professional development courses)
Office
UO Master e corsi di perfezionamento

Location
Via San Francesco 22 37129 Verona
Opening times
'Front office' service: Tuesday, Wednesday and Thursday, 10 am to 1 pm.
Phone opening times: from Monday to Friday, 10 am to 12 noon.
Phone
0458028767-8260
Email
segreteria.master@ateneo.univr.it
Job placement Office
Office
UO Job Placement

Location
Via San Francesco 22 - 37129 Verona
Opening times
Lunedì e Giovedì: dalle ore 12.00 alle ore 13.00
Martedì: dalle ore 14.00 alle ore 15.30 (solo su appuntamento, previa richiesta da inviare via mail)
Phone
0458028022-8912-8288-8004
Email
placement@ateneo.univr.it
FAQ
FAQ – Professional Master's programmes, advanced and professional development courses (updated 2023-04-04)
FAQ
FAQ - Percorso formativo per il SOSTEGNO
FAQ
FAQ - Esami di Stato professioni non mediche