Libraries
Structures, library services and digital resources
The university libraries are located at the Humanities, Economics and Law campus and the Medicine, Science and Technology campus. Library resources in hard copy and electronic format are made available especially for the academic community, but can also be accessed by the general public.
The Library Automation Service manages the IT tools and procedures necessary to develop all the university library services.
Dettaglio Avviso Servizio Portlet is temporarily unavailable.
Integrated bibliographic research portal
Ask a librarian
Modulo di richiesta per informazioni su servizi e risorse del Sistema Bibliotecario di Ateneo
Libraries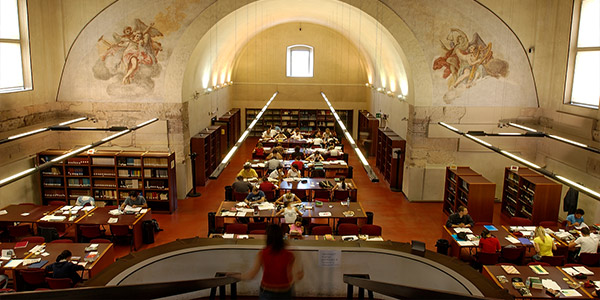 Humanities, Economics and Law campus
The Arturo Frinzi library is housed in a former church built in 1596, dedicated to San Francesco di Paola. It was transferred to the state in 1806 and in 1987 became central library of the Humanities, Economics and Law departments.

The library is open for study and consultation every day of the week until midnight. Between the periodicals room, the reading room and the consultation room, it has almost 500 seats on three floors, all accessible by lift and equipped with free wi-fi.
Go to site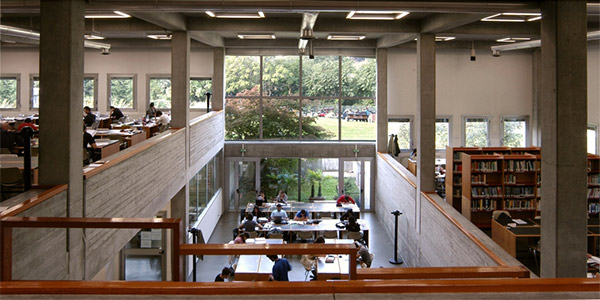 Medicine, Science and Technology campus
The Egidio Meneghetti central library is the reference structure for medicine, surgery, mathematics, physics, natural sciences and exercise science.
It is open to students, researchers, trainee health specialists and staff of the university and Verona university hospital. Entry is also permitted to the public.
Go to site
Campus Humanities, Economics and Law libraries
Specialist libraries Humanities, Economics and Law libraries
Campus Medicine, Science and Technology libraries
Specialist libraries Medicine, Science and Technology libraries