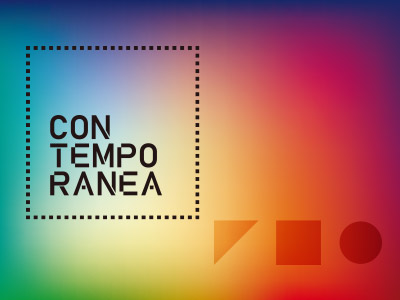 Iniziativa permanente
Contemporanea
Piattaforma transdisciplinare sui linguaggi della contemporaneità
Sviluppata a partire dalla mostra Contemporanee/Contemporanei, Contemporanea intende realizzare percorsi formativi ed iniziative culturali che coinvolgano la comunità studentesca, accademica e la comunità cittadina.
Guarda i video degli eventi.
Scopri di più
Permanent Exhibitions and Events

Find out more about the history of the former Austrian military facilities and their architectural restoration through guided tours and the permanent exhibition
"Storie e percorsi in mostra"
.
Book your guided tour

An innovative project to engage students in the world of contemporary art. The exhibition – which is curated by Denis Isaia from the Mart Museum in Rovereto – includes works of contemporary art from the private collection of Giorgio Fasol.
Find out more
Why Verona
Advantages of studying in Verona
Living, studying, events, transport and accommodation in Verona.
Discover all the opportunities.
More
Degree programmes
academic year 2021/22
Degrees taught in other languages

Organisation, indicators, performance, and use of resources
The University of Verona aims to make all information relating to every aspect of the organisation easily accessible.
This section – currently available in Italian – includes all indicators relating to management, use of resources, and the outcomes of measurement and assessment activities

Monitoring and evaluation of university activities
Planning, monitoring and checking to improve standards in teaching, research, administration and third mission activities.

Equal opportunities and wellbeing at work
Established by Law no. 183/2010, the Committee for Equal Opportunities, Employee Wellbeing and Non-Discrimination at Work (CUG) is a special university body which deals with issues relating to equal opportunities, the employees' wellbeing and non-discrimination in the workplace. CUG replaces and combines the functions of the former Equal Opportunities Committee and the Joint Committee against Mobbing.