Why Verona
Advantages of studying in Verona
Why Verona
A unique heritage city in an excellent location
Verona was declared a UNESCO world heritage site in 2000, and many ancient, medieval and renaissance monuments can still be seen in the historic centre. A highly liveable, culturally dynamic, welcoming city, Verona is located in a strategic position near Lake Garda and the Lessinia mountains, within easy reach of other important artistic cities in Italy such as Venice, Milan, Bologna and Florence.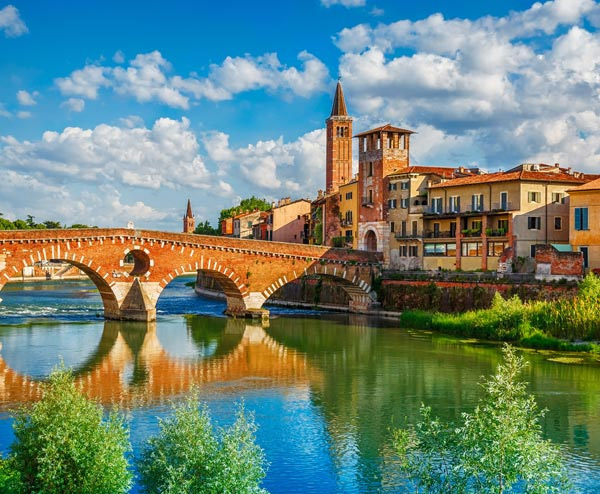 A well-positioned, high quality university
The University of Verona is ranked best public Italian university by Sole 24 ore, an Italian daily business newspaper, and Verona places among the top Italian cities for quality of life. We have various spaces to study, with some of our libraries open 7 days a week, even until midnight. Plus, thanks to a partnership with ESU, we can offer student accommodation services and canteen meals at very competitive prices. Moreover, our graduates find work more easily than others. According to the Almalaurea graduate survey, 83% of our Master's students find employment within one year of graduating – this is higher than the regional and national average.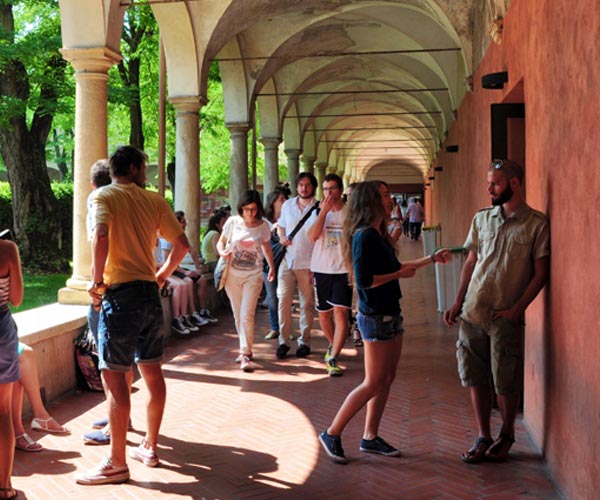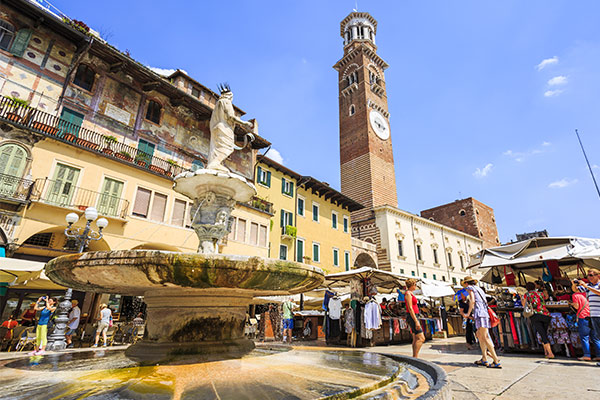 Verona is a medium-sized city where you can easily find your way around and get from one place to another on foot. Our university campuses are located in urban areas and are easily reachable by public transport and bike sharing. Getting to and from Verona is simple thanks to the city's motorway connections, numerous trains and an international airport.
Azienda Trasporti Verona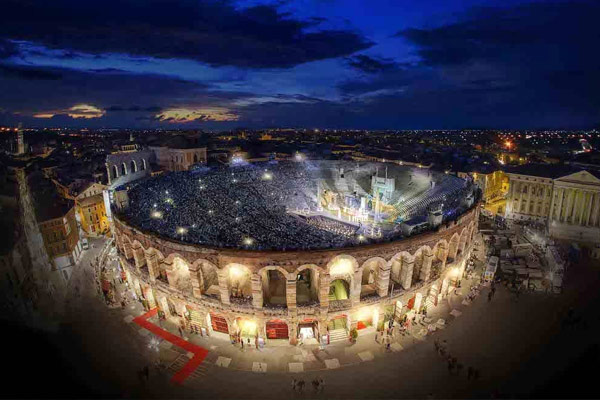 Verona's museums, cinemas and theatres constantly have new offerings to discover. Student discounts are often available.
From exhibitions, concerts, festivals and fairs to opera and other performances, with frequent collaborations between the University and the local Municipality – there's something for everyone, whatever your tastes.
L'Università è all'opera
Physical activity has well-known benefits for the body and mind. That's why our university has agreements with local sports centres. We also offer fitness programmes at discounted prices for university students and staff.
Find out more
Contributions for cultural, sports and recreational student activities