Development Cooperation
Promoting a culture of development cooperation is fundamental for the quality of life and global development of present and future generations.
Hospitality, Dignity, Human Rights, Equity, Inclusion, Peace, Social Justice, Freedom and Equality are key contemporary concepts that today challenge our individual and collective knowledge and responsibilities.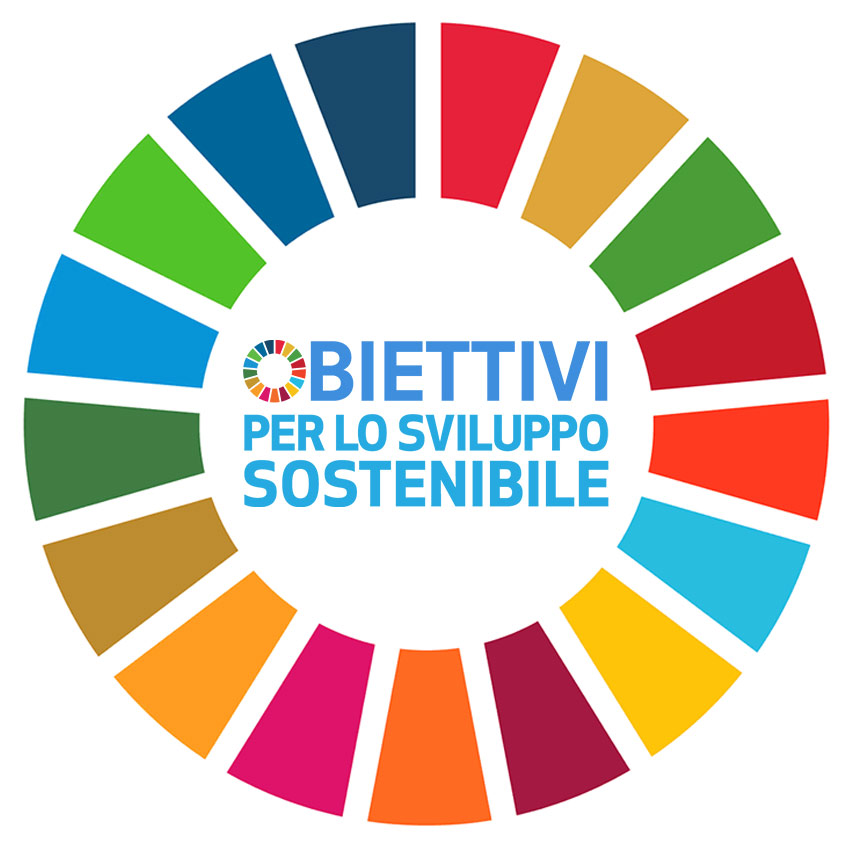 Taking up this challenge, the University of Verona is committed to a comprehensive and strategic action aimed at supporting values and actions that focus on people and the local communities, in line with the United Nations 2030 Agenda and its goals.
Openness, hospitality and development, among the key values of the University's Strategic Plan, are embodied in dialogue and the construction of active networks at different levels, in learning and training opportunities within and outside the university community, in research, partnerships and specific mobility programmes. To this end, the University of Verona is a member of several national and international networks such as CUCS, MUI UNHCR, RUNIPACE and SAR Italy.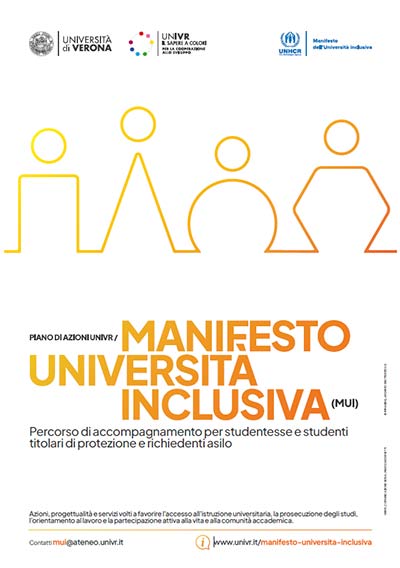 Univr Action Plan: the Manifesto for an Inclusive University (MUI)
Counselling programme for students granted protection status or asylum seekers which includes actions and services to facilitate students' access to university education, further studies, employment and active participation in academic and community life.
The programme aims to achieve the MUI objectives in the light of the specific features of the local context and the importance of coordination with local institutions and associations.
For further information: https://www.univr.it/it/manifesto-universita-inclusiva
Contact us at: mui@ateneo.univr.it
---
University Humanitarian Corridors
A Congolese student has been awarded a scholarship as part of the UNICORE 4.0 Project
A refugee student in Zambia, originally from Congo, was awarded a scholarship granted by the University of Verona as part of the UNICORE 4.0 Project.
This is the fourth edition of the humanitarian corridor Project for refugee students promoted by the network composed of UNHCR - the UN Refugee Agency and 32 Italian universities taking part in the Manifesto for an Inclusive University, together with partner organisations at national and local level.
Read more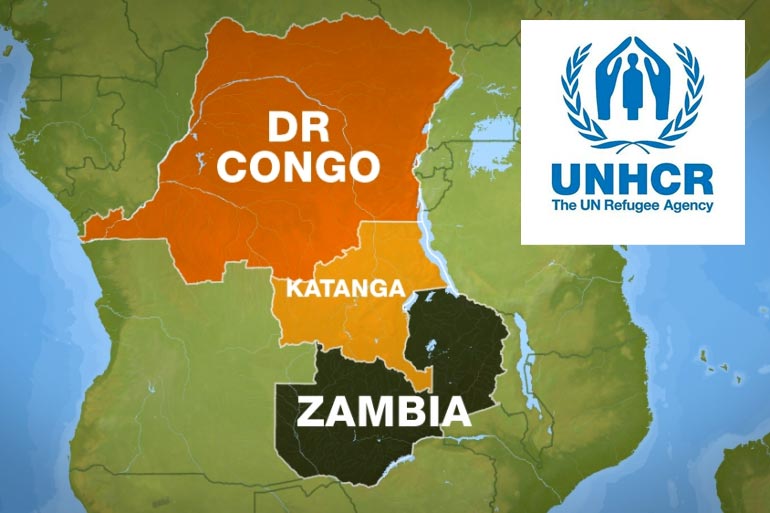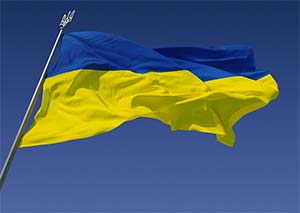 U.A.Re. @UNIVR - Ukrainians Academics and Researchers at the University of Verona. Call for grants
The University of Verona launches a Call for 12-month Visiting grants to be assigned to Academics and Researchers fleeing from Ukraine who hold a temporary protection status.
Applications can be submitted from 1 April 2022 on. Grants will be assigned until all available funds have been allocated. Total budget: €40,000.
Mobility for International Development Cooperation
The University's Call for applications
The University encourages the incoming and outgoing mobility of academic staff to and from institutions based in developing countries, with the aim of carrying out scientific and educational cooperation projects to foster sustainable development, as set out in the goals of the United Nations 2030 Agenda for Sustainable Development, such as the fight against inequality.
For further information:
Area Ricerca: international.cooperation@ateneo.univr.it
Find out more
The University of Verona and development cooperation
Project survey
The University Committee for International Development Cooperation is currently reviewing, updating and advertising Development Cooperation initiatives taking place at the University. These initiatives are then collected and disseminated through a special section of the University's website.
In order to gather all the necessary information, a short questionnaire was prepared. All lecturers involved in cooperation projects are therefore invited to fill it in.
For further information:
Area Ricerca: international.cooperation@ateneo.univr.it
The Committee's members are also available to provide information (see below)
Go to questionnaire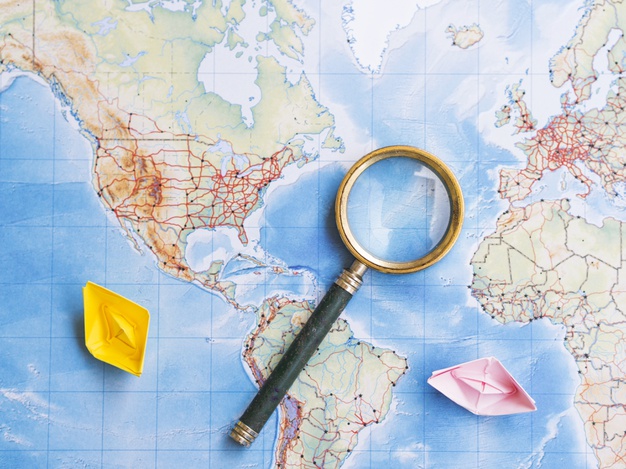 Agenda 2030
Sustainable Development Goals
Agenda 2030 for sustainable development is a programme of measures involving people, the planet and global wealth, signed in September 2015 by the 193 UN member states. The agenda includes 17 Sustainable Development Goals, SDGs that are part of a major action programme for a total of 169 targets. The Sustainable Development Goals were officially launched at the beginning of 2016, thereby setting out the roadmap for the next 15 years and the targets that the participating countries have committed to achieving by 2030.

Video | Sustainable Development Goals