Marie Skłodowska-Curie Postdoctoral Fellowship
Why choosing the University of Verona
Give a boost to your career with a Marie Curie fellowship at our University
Choose the University of Verona as host institution for your Marie Skłodowska-Curie fellowship, funded by the European Union. You can carry on your investigations in any discipline and improve your career perspectives.
What is a Marie Skłodowska-Curie fellowship?
Marie Skłodowska-Curie Postdoctoral Fellowships ― funded under Horizon Europe Programme – are the main tool from European Union to support the transnational mobility and career development of the most talented researchers.
All research topics can be funded: from physics to linguistics, from life sciences to mathematics. The grant covers the remuneration costs for the researchers (with an allowance for researchers with family), and the costs for training, research and networking.
Who can participate?
All researchers with a PhD degree and not more than 8 years of experience in research can participate.
Two types of fellowships to come to Verona
European Fellowships: They are open to researchers of any nationality, and any country, who decide to come to the University of Verona for a period of 12-24 months.
If a researcher wants to come to the University of Verona, she/he should not have spent in Italy more than 12 months in the last three years.
Global Fellowships: They are open to researchers of European nationality or long-term resident in Europe. The fellowship foresees a period of 12-24 months in an extra-European institution and a period of 12 months back to the University of Verona.
In this case, the researcher should not have spent in the extra-European country more than 12 months in the last three years.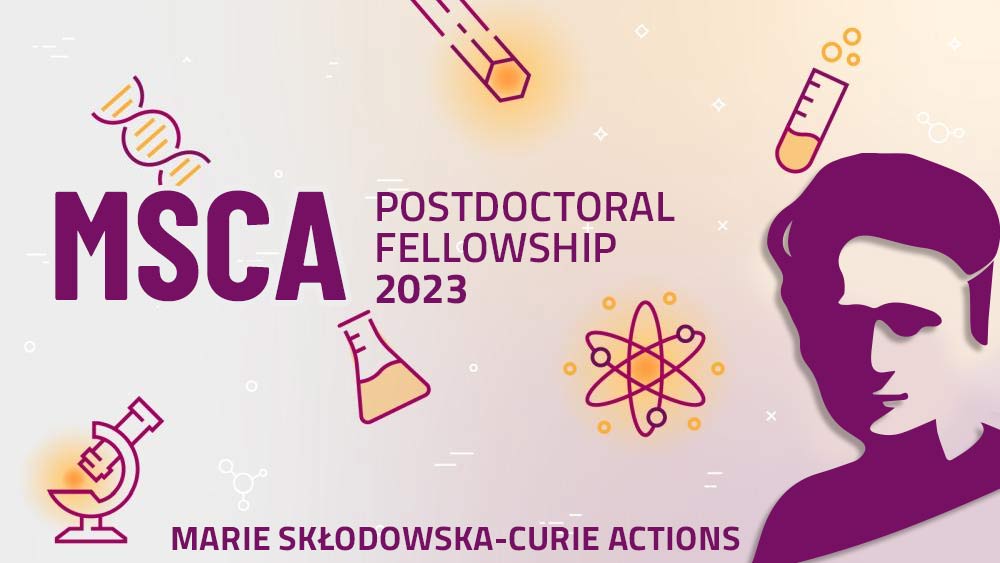 The call Marie Skłodowska-Curie postdoctoral fellowships 2023 opens on 12 April and closes on 13 September 2023. 260 million euro are available for all fellowships
Why choosing the University of Verona?
It's a young university still growing, with strong relationships with other European and worldwide Universities, and well integrated in the local industrial context
It's a friendly city, welcoming and stimulating, rich in history and culture
Our Grant Office offers all the necessary support to submit your proposal
It offers a bunch of services for welcoming you and helping your integration in Verona: administrative issues (visa, residence permit, health insurance, bank account), accommodation for you and your family, kindergarten for your children, Italian language classes for foreign people and many more.
Success stories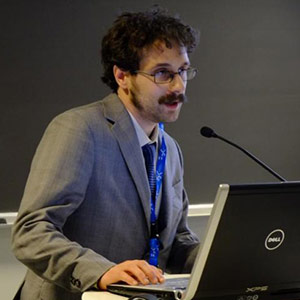 Federico Giusfredi is an orientalist, expert in ancient languages of the Anatolian peninsula.
In 2015 he came to the University of Verona with an European Fellowship, after studying at the University of Pavia (Italy) and at the Ludwig-Maximilien-Universität in Munich (Germany). At the end of his fellowship, he got a grant from the European Research Council for the PALaC project dedicated to the study of the traces of contact between different language populations in Anatolia between the 2nd and 1st millennium BCE. Thanks to this project, he obtained the position of Associate Professor in History of the Ancient Near East.
---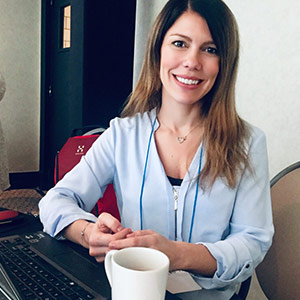 Marianna Purgato is a psychologist, expert in mental health of people living in socially diseased situations, such as migration and poverty.
In 2014 she obtained a Global Fellowship to go to the Johns Hopkins University in the USA and return to the University of Verona. She is currently Assistant Professor at the University of Verona and works in the European project RE-DEFINE, funded under Horizon 2020 and dedicated to the prevention of mental diseases in refugees.
Langone Laura
Nutrition, Place, and Climate. Nietzsche's Environmental Ethics
Dip. Ingegneria di Medicina per l'Innovazione (supervisor: Carlo Chiurco)
Fellowship (bando 2022)
Fraccaroli Enrico
STRATEgic GUide to Smart manufacturing
Dip. Ingegneria di Medicina per l'Innovazione (supervisor: Franco Fummi)
Global Fellowship (bando 2022)
Adank Maria
Spaces and Material Culture. Gender and Politics in Early Modern European Republics (Venice, Genova, XV-XVIII centuries)
Dip. Cultura e civilità (supervisor: Federico Barbierato)
Global Fellowship (bando 2022)
Drose Astrid
Journal Poetics - Literature and Media in the Age of Goethe
Dip. Scienze umane (supervisor: Laura Anna Macor)
Fellowship (bando 2021)
Micolucci Federico
Resource rEcovery FRom novel Assisted Metabolism
Dip. Biotecnologie (supervisor: Nicola Frison)
Fellowship (bando 2021)
Papola Davide
Dismantling, REdialing, personalizing, and implementing task SHIFTing psychosocial interventions to treat
Dip. Neuroescienze, Biomedicina e Movimento (supervisor: Corrado Barbui)
Global Fellowship (bando 2021)
Battistoni Giulia
Collective Responsibility towards Nature and Future Generations
Dip. Scienze umane (supervisor: Giorgio Erle)
Global Fellowship (bando 2021)
Raisbeck Joanna
Towards an Alternative History of the Age of Goethe
Dip. Scienze umane (supervisor: Laura Anna Macor)
Fellowship (bando 2021)
Wieszceck Krystyna
LIterature For Empowerment against manipulation
Dip. Lingue e Letterature Straniere (supervisor: Massimo Salgaro)
Global Fellowship (bando 2021)
Valentina Moro
ChoreoCare. Choreographies of vulnerability: towards a new public ethics of care
Dip. Scienze Umane (supervisor: Olivia Guaraldo) De Paul University (USA) Global Fellowship (bando 2020)
Filip De Decker
PaGHEMMo. Particles in Greek and Hittite as Expression of Mood and Modality
Dip Culture e civiltà (supervisor: Paola Cotticelli) European Fellowship (bando 2020)
Gerardo Ienna
MISHA. Militant Science. European Physicists and the Emergence of Transnational Radical Science Movements
Dip. Scienze Umane (supervisor: Massimiliano Badino) University of Maryland (USA) Global Fellowship (bando 2020)
Michele Lora
DeFacto. Design Automation for Smart Factories
Dip. Informatica (supervisor: Franco Fummi)
University of Southern California (USA)
Global Fellowship (bando 2019)
Eva von Redecker
PhantomAiD. Phantom Possession. The New Authoritarian Personality and its Domains
Dip. Scienze Umane (supervisor: Lorenzo Bernini)
European Fellowship (2019)
Monica Cristini
MariBet: La MaMa Experimental Theatre: a lasting bridge between cultures
Dip. Culture e Civiltà (supervisor: Simona Brunetti)
The City University of New York Graduate Center (USA)
Global fellowship (bando 2018)
Rosanna Laking
FunSilting: Functorial techniques in silting theory
Dip. Informatica (supervisor: Lidia Angeleri)
European Fellowship (bando 2017)
Umberto Grassi
SPACES: Sex, disPlacements, And cross-Cultural EncounterS
Dip. Scienze Umane (supervisor: Lorenzo Bernini)
University of Maryland (USA)
Global Fellowship (bando 2017)
Grégoire Cousin
NetRom: Early Marriage between Dynamism of Social Network and Legal Autonomy: The case of transnational Romanian Roma
Dip. Scienze Umane (supervisor: Leonardo Piasere)
European Fellowship (bando 2017)
Annalisa Massaccesi
CuMiN: Currents and Minimizing Networks
Dip. Informatica (supervisor: Giandomenico Orlandi)
European Fellowship (bando 2016)
Zofia Iskierko
GEMS: Gluten Epitope Molecularly imprinted polymer Sensor
Dip. Biotecnologie (supervisor: Annamaria Bossi)
European Fellowship (bando 2016)
Alessandra Celati
NETDIS: Medicine, Heresy and Freedom of Thought in the sixteenth-century Italy: a Network of Dissident Physicians in the Confessional Age
Dip. Culture e Civiltà (supervisor: Federico Barbierato)
European Fellowship (bando 2016)
Gilad Ben Nun
REQUE 2: The 4th Geneva Convention's Drafting History as the origin of the Responsibility to Protect (R2P) and Duty to Prevent (D2P)
Dip. Scienze Giuridiche (supervisor: Annalisa Ciampi)
European Fellowship (bando 2015)
Eleftherios Giovanis
TELE: Does It Promote Economy And Well-Being? The Impact Of Teleworking On Environment And Labour Market Outcomes
Dip. Scienze Economiche (supervisor: Federico Perali)
European Fellowship (bando 2014)