Covid-19 Info
Updates from the University

Update / 2 May 2022
Update of 2 May 2022: Covid-related measures (pursuant to: Decree of the Ministry of Health of 28/04/2022; Circular of the Minister for Public Administration of 29/04/2022)
PPE - Face masks
In light of the Decree of the Ministry of Health of 28/04/2022 and the Circular of the Minister for Public Administration of 29/04/2022, and in view of the fact that, despite the end of the health emergency, the SARS-CoV-2 virus is still being transmitted, causing a significant number of Covid cases, from 2 May 2022 it is strongly recommended that face masks be worn at all times at the University in all indoor areas. In particular, it is recommended to wear at least a surgical face mask, and preferably an FFP2 face mask, at gatherings (e.g. during lectures, in the library, during conferences and events open to the public), and where it is not possible to keep a minimum distance of 1 metre from others.

This also applies to University staff when carrying out their work, unless they are able to maintain a distance of at least 2 metres from other people at all times.
This recommendation applies, for instance, to:
members of staff who are in contact with the public (i.e. front-office activities) without other suitable protective barriers;

staff carrying out their work in rooms shared with one or more colleagues, even if there are only two of them, unless the relevant circumstances prevent people from gathering;

face-to-face meetings, where social distancing is not feasible;

people queueing to get into canteens or other common areas (e.g. internal cafeterias, offices);

those sharing their office/room with so-called 'fragile' people;

those showing any symptoms affecting the respiratory tract;

those using lifts;

people taking part in open competitions or selections.
Face masks remain mandatory for anyone attending hospital wards for work or study purposes.
Green pass – Covid Certificates
From 1 May 2022, anyone entering the University's facilities - whether internal staff, students or external visitors - will no longer be required to show their Green Pass or Covid certificate;

Green Passes or Covid certificates will not be required for conferences, events and exhibitions either.
Other Covid-related measures
The Covid-19 vaccine requirement for University staff, established as of 1 February 2022, will remain in force until 15 June 2022; for those who do not comply with this obligation, only the sanctions in place shall remain, under the jurisdiction of the Ministry of Health through the Italian Revenue Agency;
the vaccine requirement shall not apply to individuals who suffer a serious and proven medical condition certified by the GP or vaccination staff, in accordance with the Ministry of Health circulars on exemption from Covid-19 vaccination; in such cases vaccination may be omitted or postponed.
Following the below recommendations, in addition to wearing PPE face masks, is still highly recommended to continue preventing the spread of Covid-19:
keep a safe distance of at least 1 metre from other people:

do not come to the University if your

body temperature is above 37.5°

open the windows frequently to allow for air exchange;

get a Covid-19 vaccine, including the booster dose. Please note that the vaccination requirement for permanent staff (except for those with a valid medical exemption) is in force until 15 June, and that failure to comply could result in a fine being issued.
Lectures
Teaching and learning activities in the second semester will be delivered in the same way as in the first semester;
only students who are self-isolating because they have tested positive will be able to request to take their exams or final/graduation examination remotely at a distance. If this applies to you, please complete and submit the relevant form

(

Online Exams Request Form

).
In-person graduation and final examinations will resume at the University without attendance restrictions, although classroom capacity requirements will remain in place for safety reasons; therefore, no more people than the official capacity of the classroom may be admitted. During graduation and final examinations it is strongly recommended that all those attending wear at least a surgical mask, preferably an FFP2 face mask, and that all the general Covid measures mentioned above be followed.
The University's Covid-19 Task Force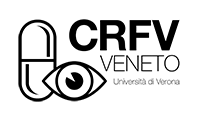 VIGICOVID
Aiutaci a monitorare la sicurezza dei vaccini anti-COVID19.
Segnala una reazione avversa ›

Con VIGICOVID è possibile segnalare l'effetto nocivo o non voluto insorto, della vaccinazione anti-COVID19, anche relativa a soggetto diverso rispetto al segnalatore. Le segnalazioni effettuate saranno trasferite automaticamente nella Rete Nazionale di Farmacovigilanza dell'Agenzia Italiana del Farmaco per le opportune analisi.

Per maggiori informazioni è possibile contattare i Responsabili di Farmacovigilanza del Veneto

© Università di Verona - Centro Regionale di Farmacovigilanza del Veneto.
28 Marzo 2022
Disposizioni adottate a seguito di entrata in vigore del Decreto Legge n. 24 del 24/03/2022
15 Febbraio 2022
Modalità di erogazione della didattica per il II semestre; regole per mangiare/bere negli spazi universitari; comunicazione della Referente universitaria COVID-19
27 Gennaio 2022
Aggiornamenti in merito alla didattica e alle modalità di accesso alle strutture universitarie
12 January 2022
Following adoption of Decree Law no. 1 of 7/1/2022 and no. 229 of 30/12/2021
30 dicembre 2021
Aggiornamenti a seguito del Decreto Legge n.221 del 24/12/2021 
9 december 2021
Ban on eating food at the University has now been reinstated
3 dicembre 2021
Provvedimenti a seguito del Decreto Legge n.172 del 26/11/2021 e in materia di smart working in caso di quarantena propria o dei figli minori di 14 anni o disabili
30 novembre 2021
Possibilità di vaccinazione presso AOUI per chi opera in ambito sanitario e nelle sedi delle Aziende Sanitarie Locali per tutti i maggiorenni
18 November 2021
Covid-19 vaccine updates
2 November 2021
Covid-19 vaccine boosters
14 October 2021
Attending lectures on site: 100% of classroom capacity allowed 
7 October 2021
Access to University and other communications
29 September 2021
VACCINATION DAY - 6 October 2021
27 September 2021
Updates
26 August 2021
Covid-19 'Green Pass' to be mandatory for anyone entering University premises from 1 September
30 July 2021
Update from the University's Covid-19 Task Force of 30 July 2021