Covid-19 Info
Updates from the University

Update / 15 September 2022
Covid-19 guidelines for a.y. 2022/2023
In view of the start of the new academic year, considering the current epidemiological situation and the ministerial guidelines for containing SARS-CoV-2, the University of Verona Covid-19 Task Force hereby reminds all staff, students and visitors to university premises (including employees of external companies) of the importance of complying with the following health and hygiene measures:
do not come to the University if your body temperature is above 37.5°, and if showing respiratory symptoms (flu-like/similar Covid-19/pneumonia);
do not come to the University if you have tested positive for Covid-19 and you must then self-isolate. Please note that, following the Ministry of Health Circular No. 37615 of 31/08/2022, individuals who test positive to a molecular or antigenic diagnostic test for SARS-CoV-2 will have to self-isolate, in accordance with the following procedures:

for those who have always been asymptomatic or have been symptomatic at first but have been asymptomatic for at least two days, isolation may end after five days, provided a negative antigenic or molecular test is performed at the end of the isolation period;
in case of persistent positivity, isolation may be discontinued at the end of the 14th day after the first positive Covid-19 test result, regardless of whether the test has been carried out; in this case, the use of FFP2 face masks is recommended, awaiting a negative test.

In light of the above instructions, the form for requesting deferred or online examinations (at the lecturer's discretion), or for requesting recordings or supplementary teaching material, in the event of self-isolation due to positivity, has also been updated. The updated form is available in the 'Useful documents' section on the Covid-19 info web page;

3. if you have been in close contact with a person who has tested positive for Covid-19, you should wear an FFP2 face mask for 10 days, and call your GP if any symptoms appear;
avoid gatherings and always keep a distance of at least 1 metre from other people, including in common areas, canteens/cafeterias and in front of drinks and snack machines; in these areas it is better not to linger and not to gather with others;
inside University premises (lecture halls, laboratories, libraries, common areas, etc.), particularly where it is not possible to keep a distance of at least 1 metre from other people, it is strongly recommended to wear an FFP2 or surgical face mask to cover nose and mouth;
wash your hands frequently, preferably using soap and water, or hand sanitisers;
open windows frequently, to ventilate rooms, especially in crowded areas, or rooms attended by several people;
promptly and responsibly inform the person in charge of the Structure at which you are working, or the person in charge of the current teaching activity (in the case of students), of the occurrence of symptoms of Covid-19 (in particular symptoms of flu, temperature changes). Those concerned must go to the relevant reception desk to be provided with an FFP2 face mask (if they are not already wearing one), leave the university premises and contact their GP/family doctor as soon as possible. Following the report, first reception staff will contact the cleaning company to sanitise the rooms where the positive person was present.
Signed
The University's Covid-19 Task Force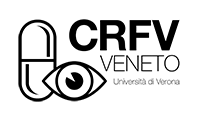 VIGICOVID
Aiutaci a monitorare la sicurezza dei vaccini anti-COVID19.
Segnala una reazione avversa ›

Con VIGICOVID è possibile segnalare l'effetto nocivo o non voluto insorto, della vaccinazione anti-COVID19, anche relativa a soggetto diverso rispetto al segnalatore. Le segnalazioni effettuate saranno trasferite automaticamente nella Rete Nazionale di Farmacovigilanza dell'Agenzia Italiana del Farmaco per le opportune analisi.

Per maggiori informazioni è possibile contattare i Responsabili di Farmacovigilanza del Veneto

© Università di Verona - Centro Regionale di Farmacovigilanza del Veneto.
15 settembre 2022
Indicazioni in vista del nuovo anno accademico
12 agosto 2022
Revoca delle disposizioni per l'accesso alle Biblioteche di Ateneo 
12 July 2022
Update: University Libraries Covid-19 measures
6 July 2022
Update: Covid-related measures in workplaces 
2 May 2022
Covid-related measures (pursuant to: Decree of the Ministry of Health of 28/04/2022; Circular of the Minister for Public Administration of 29/04/2022)
28 Marzo 2022
Disposizioni adottate a seguito di entrata in vigore del Decreto Legge n. 24 del 24/03/2022
15 Febbraio 2022
Modalità di erogazione della didattica per il II semestre; regole per mangiare/bere negli spazi universitari; comunicazione della Referente universitaria COVID-19
27 Gennaio 2022
Aggiornamenti in merito alla didattica e alle modalità di accesso alle strutture universitarie
12 January 2022
Following adoption of Decree Law no. 1 of 7/1/2022 and no. 229 of 30/12/2021
30 dicembre 2021
Aggiornamenti a seguito del Decreto Legge n.221 del 24/12/2021 
9 december 2021
Ban on eating food at the University has now been reinstated
3 dicembre 2021
Provvedimenti a seguito del Decreto Legge n.172 del 26/11/2021 e in materia di smart working in caso di quarantena propria o dei figli minori di 14 anni o disabili
30 novembre 2021
Possibilità di vaccinazione presso AOUI per chi opera in ambito sanitario e nelle sedi delle Aziende Sanitarie Locali per tutti i maggiorenni
18 November 2021
Covid-19 vaccine updates
2 November 2021
Covid-19 vaccine boosters
14 October 2021
Attending lectures on site: 100% of classroom capacity allowed 
7 October 2021
Access to University and other communications
29 September 2021
VACCINATION DAY - 6 October 2021
27 September 2021
Updates
26 August 2021
Covid-19 'Green Pass' to be mandatory for anyone entering University premises from 1 September
30 July 2021
Update from the University's Covid-19 Task Force of 30 July 2021