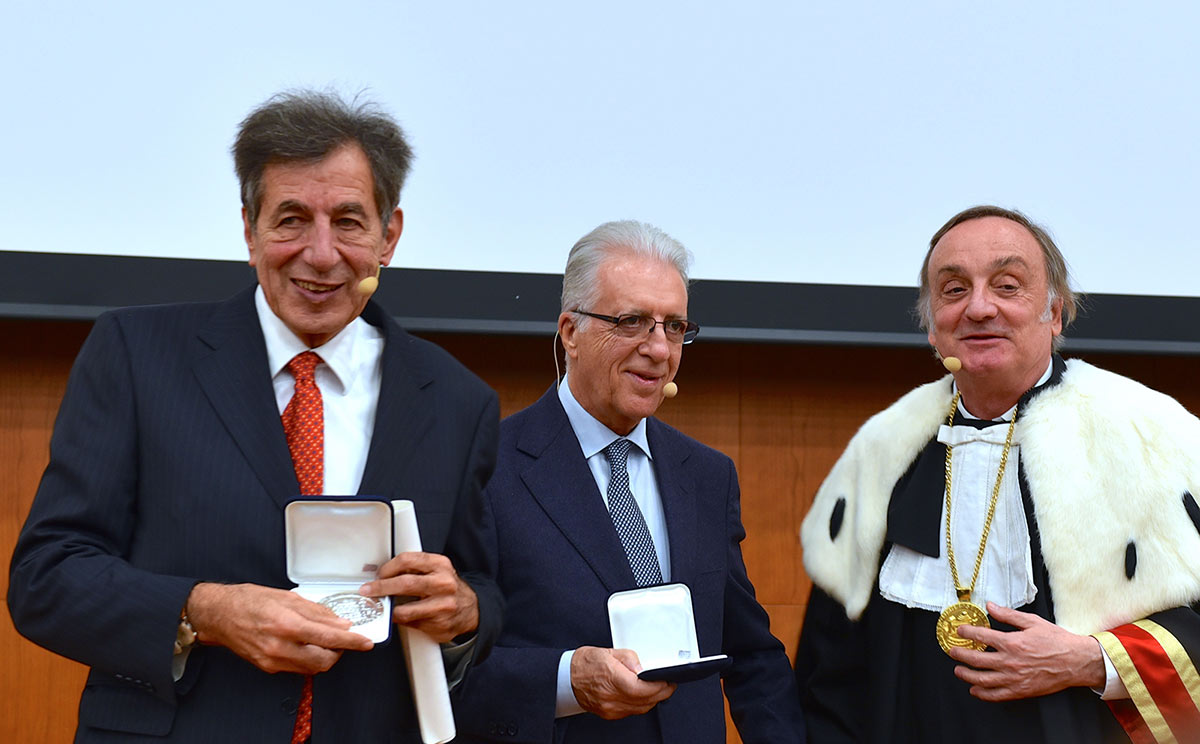 On 7 February 2020, the Rector Pier Francesco Nocini officially opened the 37th academic year of the University of Verona.
The guest of honour at the ceremony – for which the main hall of Polo Zanotto was crowded with students, lecturers, technical and administrative staff, and authorities, – was Mr. Piero Ferrari, Vice-president of Ferrari, the Italian car manufacturer based in Maranello and founded by his father Enzo Ferrari.
After the opening remarks by the Prefect of Verona Donato Cafagna, and the Mayor of Verona Federico Sboarina, the message by the President of the Veneto Region Luca Zaia was read in front of the audience.
The ceremony included speeches by the President of Fondazione Cariverona Alessandro Mazzucco, the President of the Student Council Thomas Andreatti, and the Director General of the University Federico Gallo.
Go to article on UnivrMagazine
Cerimonia di Inaugurazione, 7 febbraio 2020
OUR TECHNICAL AND ADMINISTRATIVE STAFF
#univracolori Instagram photo contest winners