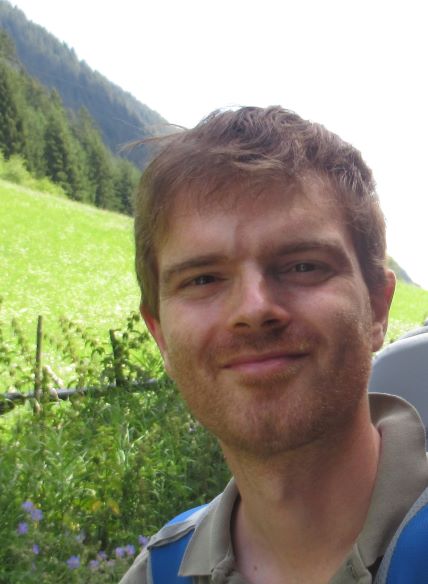 Informazioni
Office

Palazzo di Lettere, Room 1.14, FloorPrimo

Email

Phone

+39 045802 8405
Introduction
Manuel Boschiero is specialised in modern and contemporary Russian literature. His research mainly focusses on:
Russian prose in the Twenties and Thirties of the 20th Century, in particular Lev Lunts's and Sigizmund Krzhizhanovsky's works;
Contemporary literature;
The diffusion and reception of Russian culture in Italy in the Early 20th Century;
Gulag and Holocaust literature in Russia.
He is co-founder of the research group on contemporary literature NuBE (Nuova Biblioteca Europea).
Other information
Roles in university bodies
componente Collegio dei Docenti del Dottorato in Lingue e Letterature Straniere A.A. 2022/2023
componente Collegio dei Docenti del Dottorato in Letterature Straniere, Lingue e Linguistica A.A. 2020/2021
associato Consiglio del Dipartimento di Lingue e Letterature Straniere
Referente di Dipartimento per l'Inclusione e l'Accessibilità Referenti Dipartimento Lingue
Member of Teaching Committee for Foreign Languages and Literatures
Member of Comitato scientifico del Corso di Perfezionamento in Letterature della migrazione
Insegnamenti
| A.A. | Corso | Nome | Online | Moduli svolti da questo docente |
| --- | --- | --- | --- | --- |
| 2023/2024 | Dottorato in Lingue e Letterature Straniere | Doctoral lessons | | |
| 2023/2024 | Laurea in Lingue e letterature straniere | Russian literature 1 | | |
| 2023/2024 | Laurea in Lingue e letterature straniere | Russian Language 1 | | |
| 2023/2024 | Laurea magistrale in Languages, Literatures and Digital Culture | Russian Literature Master 1-2 | | |
| 2022/2023 | Dottorato in Lingue e Letterature Straniere | Doctoral lessons | | |
| 2022/2023 | Laurea in Lingue e letterature per l'editoria e i media digitali | Introduction to Slavic Philology | | |
| 2022/2023 | Laurea in Lingue e letterature straniere | Russian literature 1 | | |
| 2022/2023 | Laurea in Lingue e letterature straniere | Russian Language 1 | | |
| 2021/2022 | Dottorato in Lingue e Letterature Straniere | Čechov nel cinema contemporaneo | | |
| 2021/2022 | Laurea in Lingue e letterature per l'editoria e i media digitali | Introduction to Slavic Philology | | |
| 2021/2022 | Laurea magistrale in Linguistics | Laboratorio LIS (lingua italiana dei segni) | | |
| 2021/2022 | Laurea in Lingue e letterature straniere | Russian Language 1 | | |
| 2021/2022 | Laurea in Lingue e culture per il turismo e il commercio internazionale | Russian literature and culture 2 | | |
| 2020/2021 | Dottorato in Letterature Straniere, Lingue e Linguistica | Contatti italo-slavi - Le letterature slave in Italia nel primo Novecento: il caso delle riviste fiumane | | |
| 2020/2021 | Laurea in Lingue e letterature per l'editoria e i media digitali | Introduction to Slavic Philology | | |
| 2020/2021 | Laurea in Lingue e letterature straniere | Russian Language 1 | | |
| 2020/2021 | Laurea in Lingue e culture per il turismo e il commercio internazionale | Russian literature and culture 2 | | |